Over the last year, our team has been hard at work creating a new experience for Throne users, which will allow partners, creators, and fans alike, to participate together in a universal event each month. Throne started out as a gifting platform for online content creators with more than 300,000 signups to date. Because Throne is a community of users who love to share gifts, based on many similar interests, it made sense that gift giving should be made available to users across the platform, from anyone's wishlist.

This Summer, we opened up our first gift exchanges on Throne Exchange, and the results have been truly fantastic. We create an "exchange" based on a popular topic—for example, something like Video Games, or Cosplay—then match users anonymously to send one another surprise gifts in the mail!

Which is why today, we're making the official public announcement that Throne Exchange is here, and gift exchanging has never been more exciting!

So what is it?

Imagine you're a big reader, and you LOVE books. There are plenty of readers out there around the world just like you, many of which have their favorite books, authors, preferences, and recommendations. You see that Throne Exchange has a 'Book Exchange' open, so you sign up, and fill out a short questionnaire asking some very simple questions. Example questions might be, "What are some great books you've read lately?", "Any books you're hoping to read next?", "What's your favorite book of all time?". You enter your shipping information—which will remain private and never shown to your gifter—then pay a $25 deposit to participate. That's it. You're locked in.

At the end of our signup period, you—along with hundreds of other book lovers who joined the exchange—will receive an anonymous match, and send them a gift using their answers as a guide. You can find your giftee a gift via their Throne wishlist, and easily send it to them, no packing or trips to the post office, we'll take care of all that! Once you receive your gift, come back to Throne Exchange to post a thank you note to your secret santa, and you can even (privately) rate the gift you received.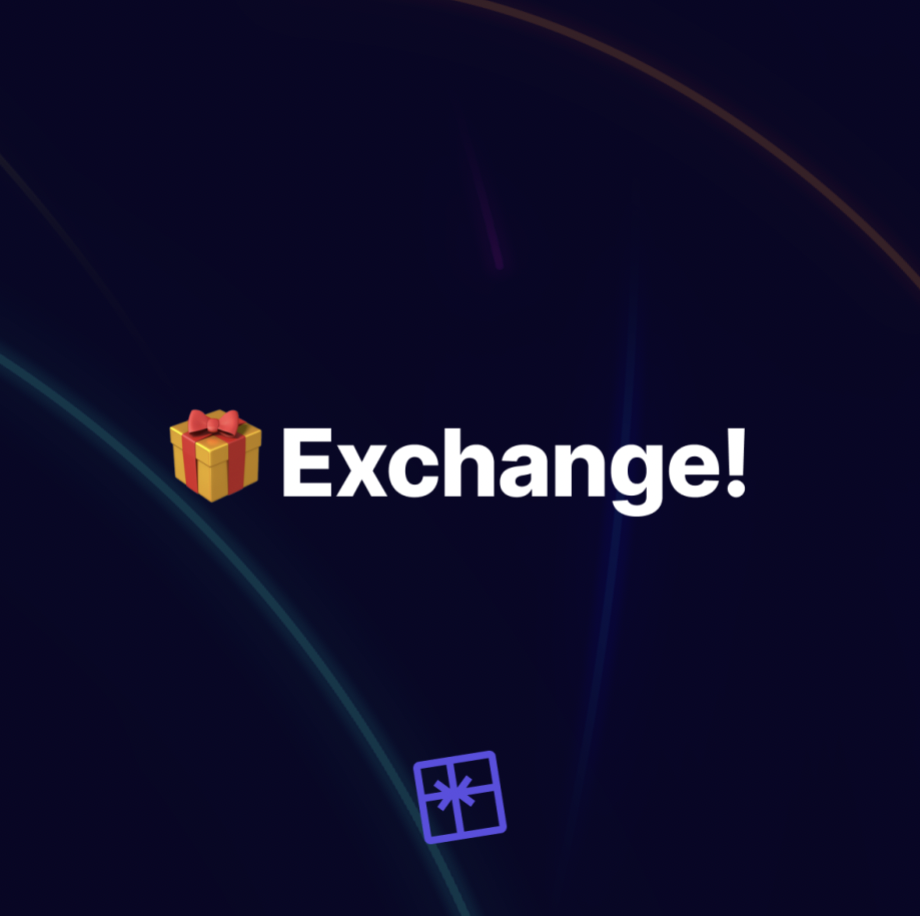 We believe that Throne Exchange will become the greatest online gift exchange platform that the internet has ever seen. There have been online gift exchange programs in the past, many of which resonate with our company values, and our belief that spreading joy to friends on the internet is what helps build a strong community.

What makes ours stand out?

100% Throne Gift Guarantee. In previous iterations of online gift exchanges, we've seen programs allow users who send gifts to their giftees be left empty handed if their secret santa failed to send a gift. We won't be having that issue here on Throne. We stand by our guarantee that no matter what, every participant who successfully signs up with a deposit, will receive a gift by the end of each exchange.
Curated Wishlists. Sometimes, even with questions and answers available for gifters and giftees to use for inspiration, selecting a gift can be hard! That's why our curated Throne wishlists will never leave a gifter questioning if they've made the right choice. All users will have the opportunity to browse and add items from our partner stores to their wishlists, which will remain on your profile page no matter which exchange you join. Our gift store with tens of thousands of vetted items, guaranteeing safety and wide product selection.
Hassle free participation. Signing up for an exchange is easy, and once you've done that, the rest is a breeze. If you forget to send a gift, no problem, we'll use your deposit to manually select a gift for your giftee on your behalf. Never worry about receiving a strike on your account for failing to participate—we've got you covered.
Privacy is key. Your personal information is safe with Throne. The only information that is shown to your gifter at the time of the exchange is your Throne Exchange profile, with answers to questions you've answered. No address, no email, no worries.  
Our community LOVES sending gifts. Throne was founded by creators, for creators, with the intent of being a gifting platform where users could buy and send gifts. This is an extension of that philosophy, and an opportunity for community members to share a peak online experience together.
Future exchanges to be on the lookout for: The Mental Health exchange, the Animal Plushies exchange, the Halloween Exchange, the Candy exchange, our Black Friday and Cyber Monday exchanges, and of course, our end of year Secret Santa exchange.
Take your first look at Throne Exchange today!